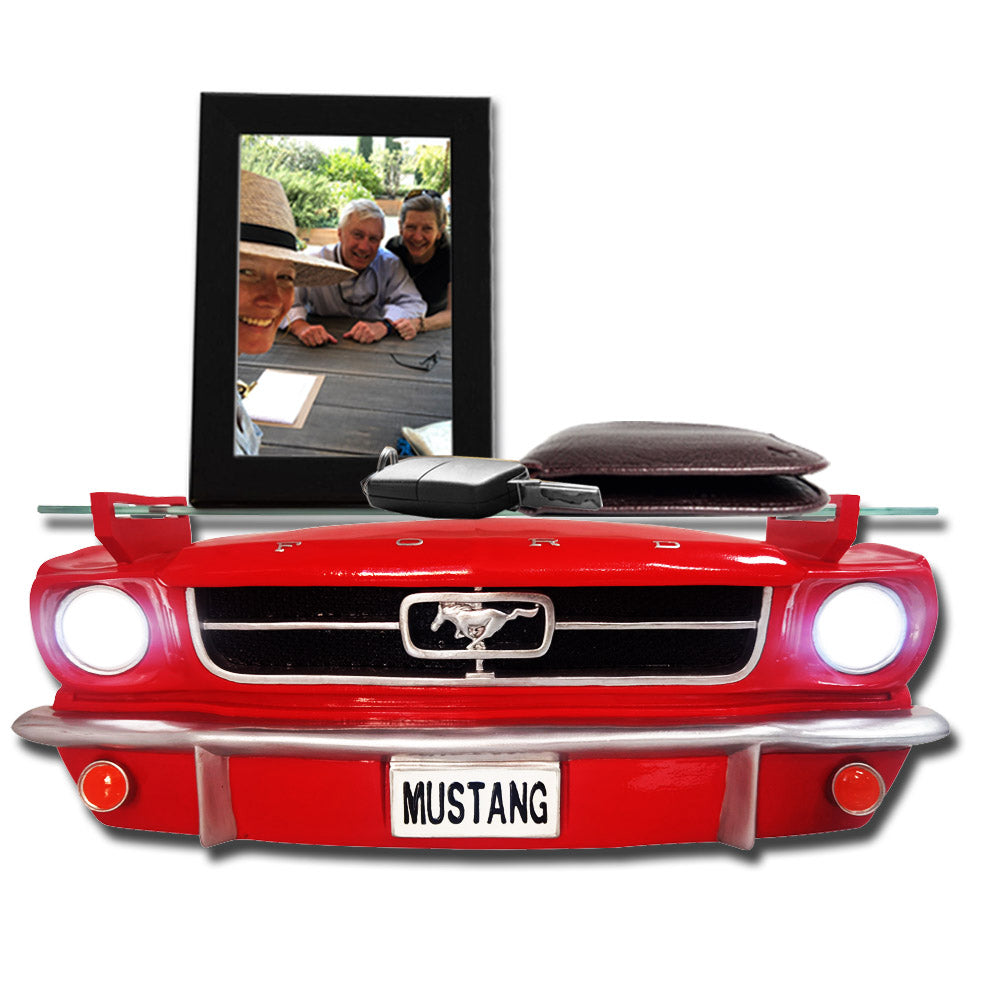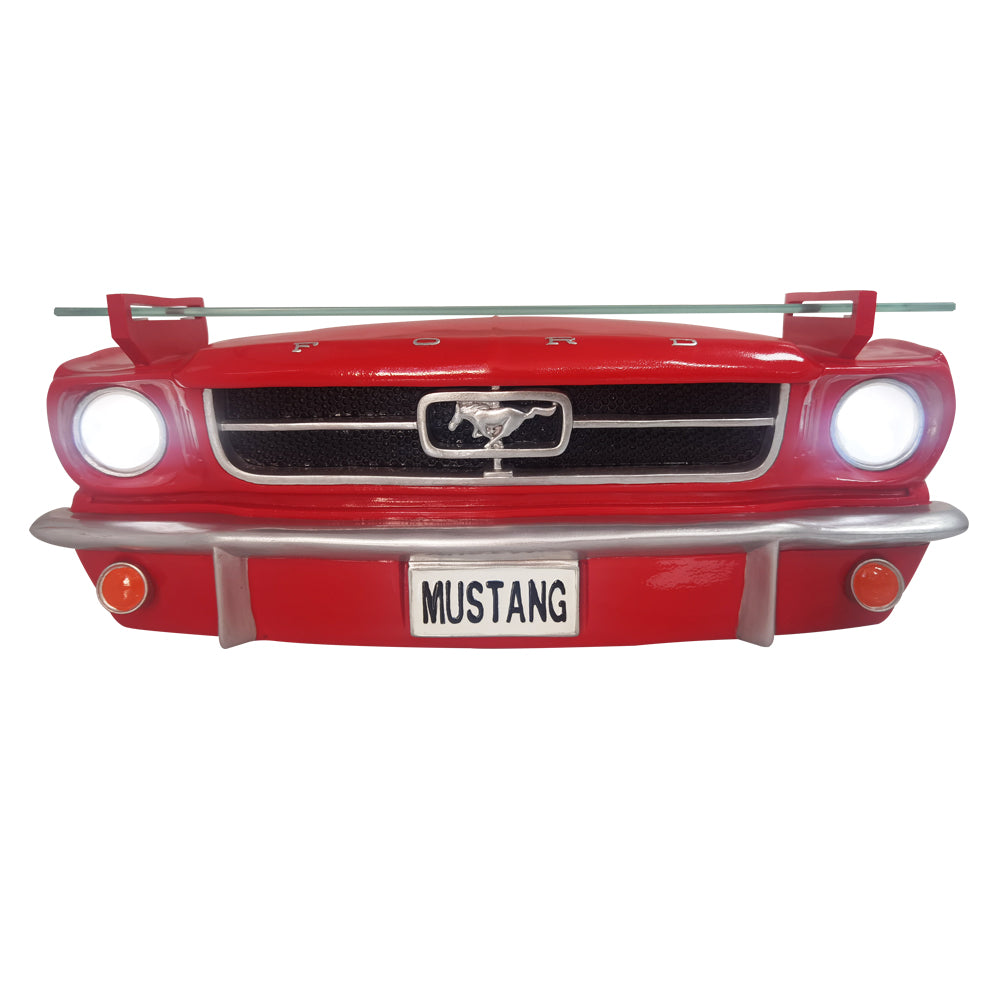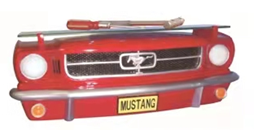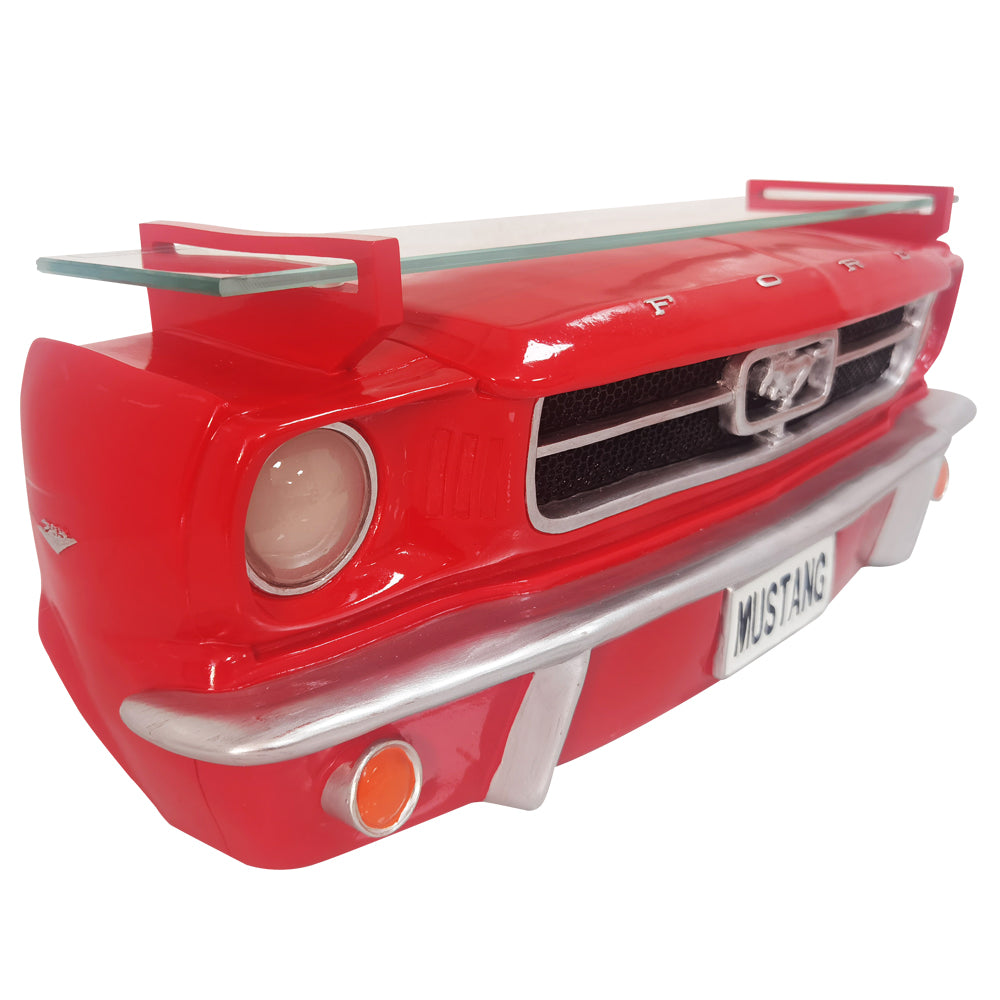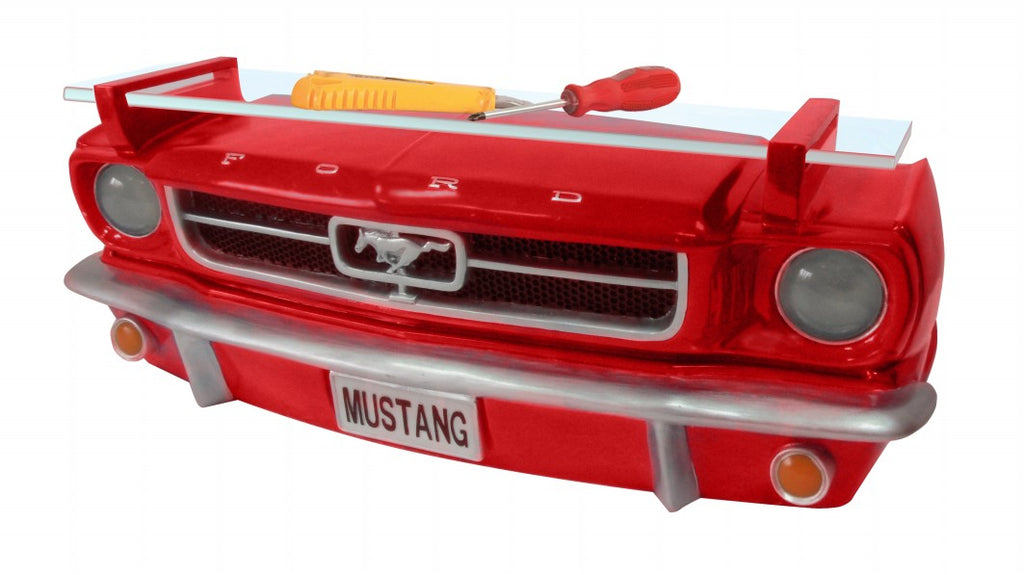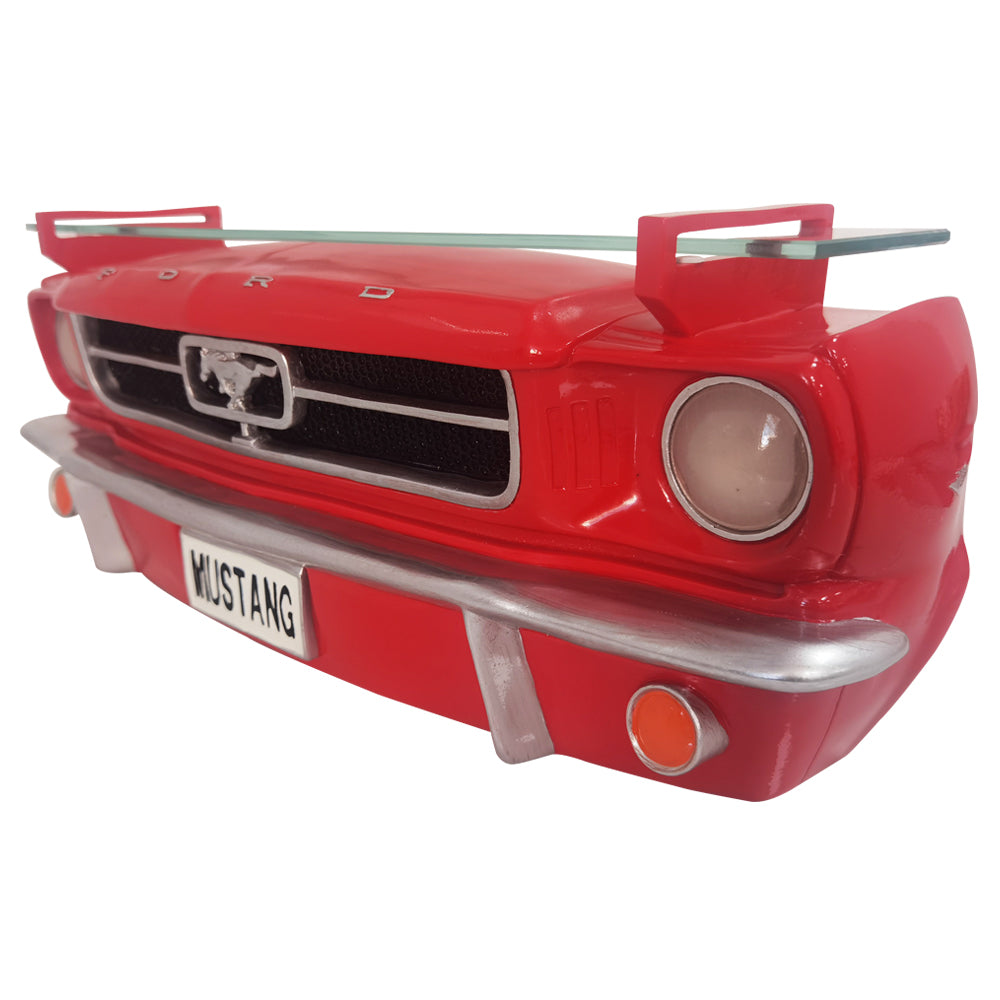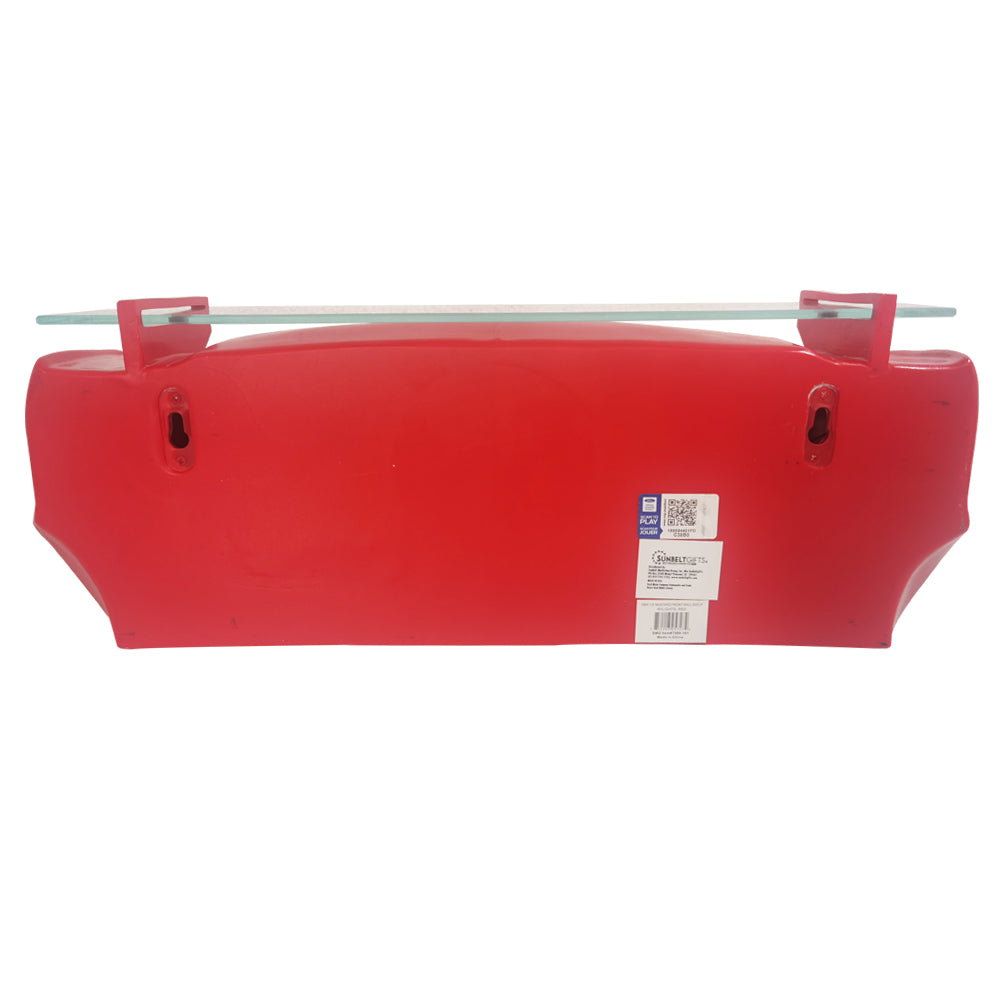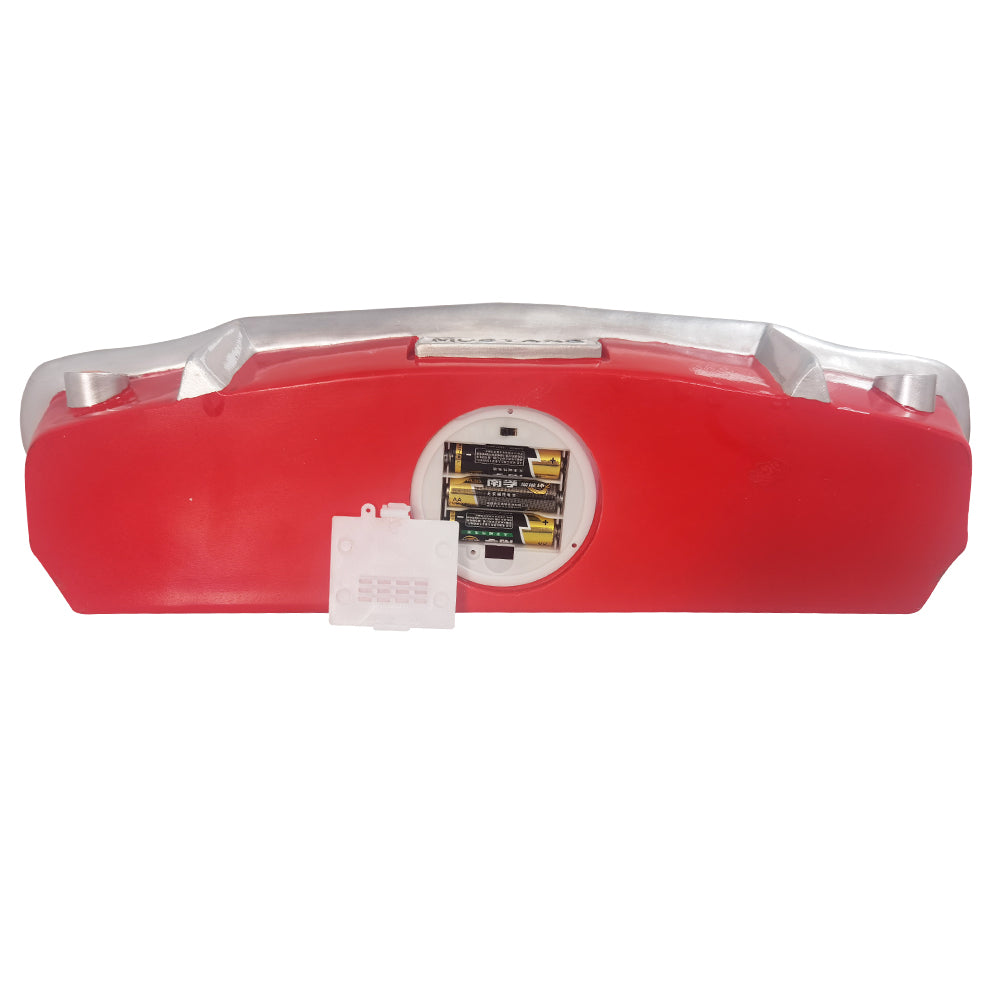 Zoom the image with the mouse
1964.5 Ford Mustang Front Wall Shelf in Classic Red with battery powered LED headlights
Floating Shelf, Wall Décor, LED Lights, Battery Operated
7580-161
customers are viewing this product
This 1964.5 Ford Mustang Front Wall Shelf with working LED lights and tempered glass shelf, makes every Ford Mustang Car enthusiast smile. The glass fits within two brackets on each side of the shelf. The tempered glass shelf can be removed for cleaning with water and a soft cloth. The shelf features working LED lights powered by 3 AA batteries (not included). On the underside, out of view, but easily accessible is the battery compartment with an on/off switch. The rear of the shelf includes recessed brackets for easy installation. Hardware is not included. This is the perfect piece for displaying a model car collection or any other treasured items. Perfect for the Man Cave or Game Room in any home! The first-generation Ford Mustang was manufactured by Ford from March 1964 until 1973. The introduction of the Mustang created a new class of automobiles known as the pony car. The Mustang's styling, with its long hood and short deck, proved wildly popular and inspired a host of competition.<br><br><ul><li>Poly-resin Ford Mustang Wall Shelf with Working LED lights. Officially licensed by Ford Moto Company.</li><li>Hand painted with extra attention to detail and finished with a double spay of protective coating to enhance the detail and shine.</li><li>Included recessed brackets in the back for easy installation on any wall. Perfect for the Man Cave or Game Room</li><li>Powered by 3 AA batteries housed on the underside of the shelf making changing batteries a breeze.</li><li>Show your vehicle pride on your wall. Other Mustang fans will want to know where you purchased this rare beauty</li></ul>
Poly-resin Ford Mustang Wall Shelf with Working LED lights. Officially licensed by Ford Motor Company.

Hand painted with extra attention to detail and finished with a double spay of protective coating to enhance the detail and shine.

Included recessed brackets in the back for easy installation on any wall. Perfect for the Man Cave, Game Room and Garage.

Powered by 3 AA batteries housed on the underside of the shelf making changing batteries a breeze.

Show your vehicle pride on your wall. Other Mustang fans will want to know where you purchased this rare beauty. Great Car fan Gift!