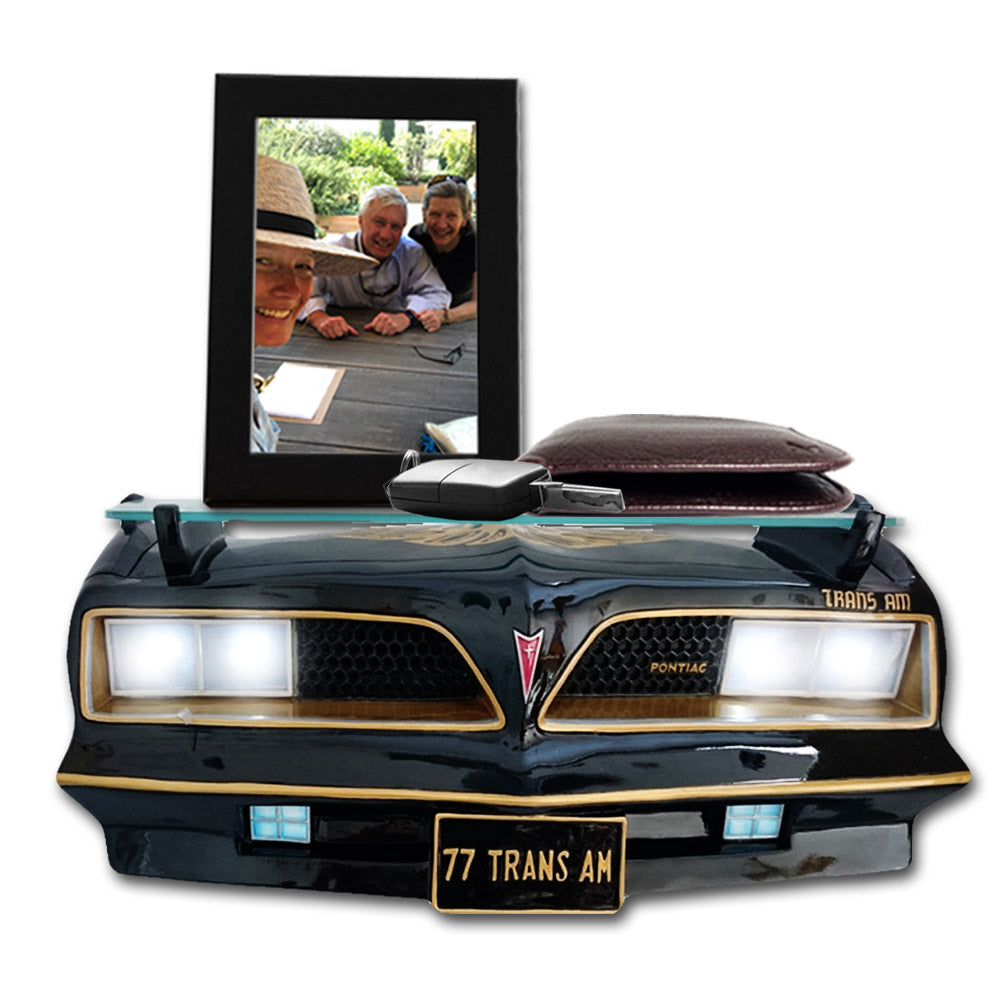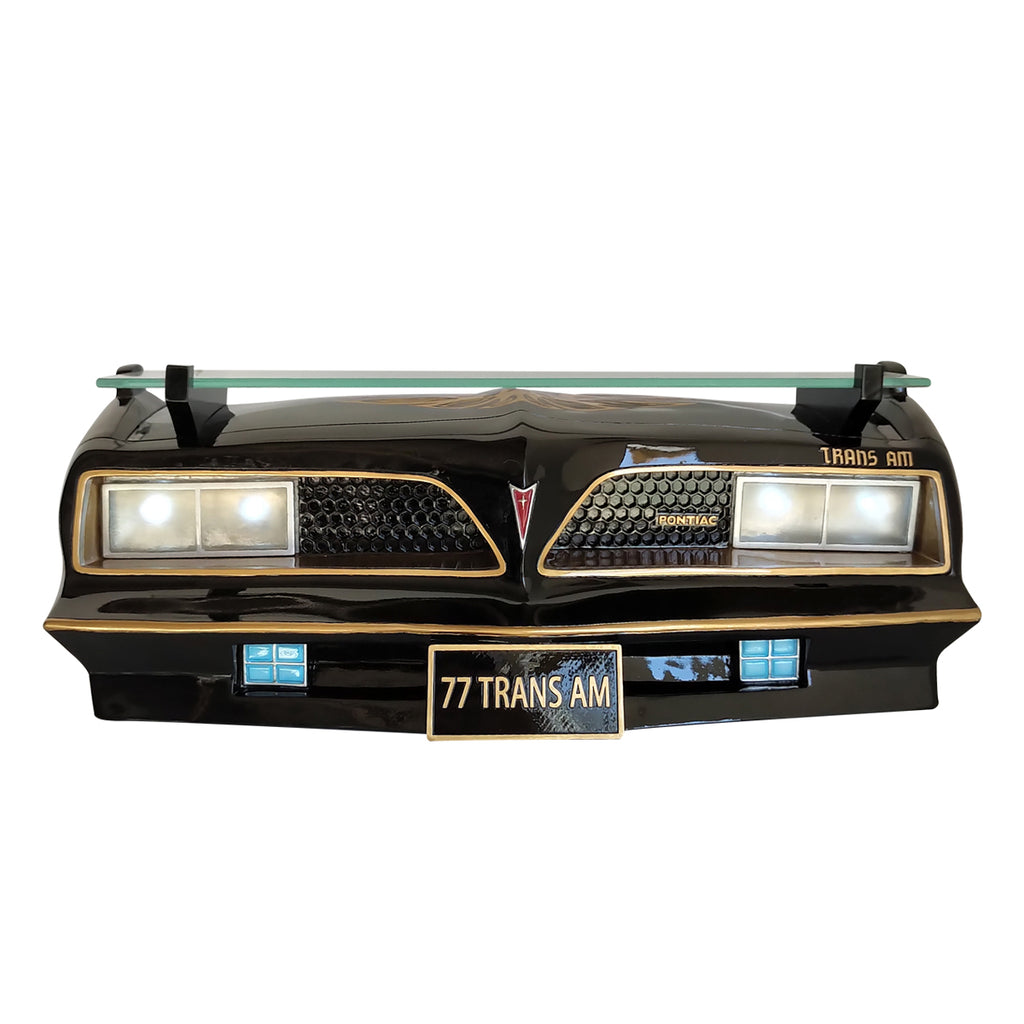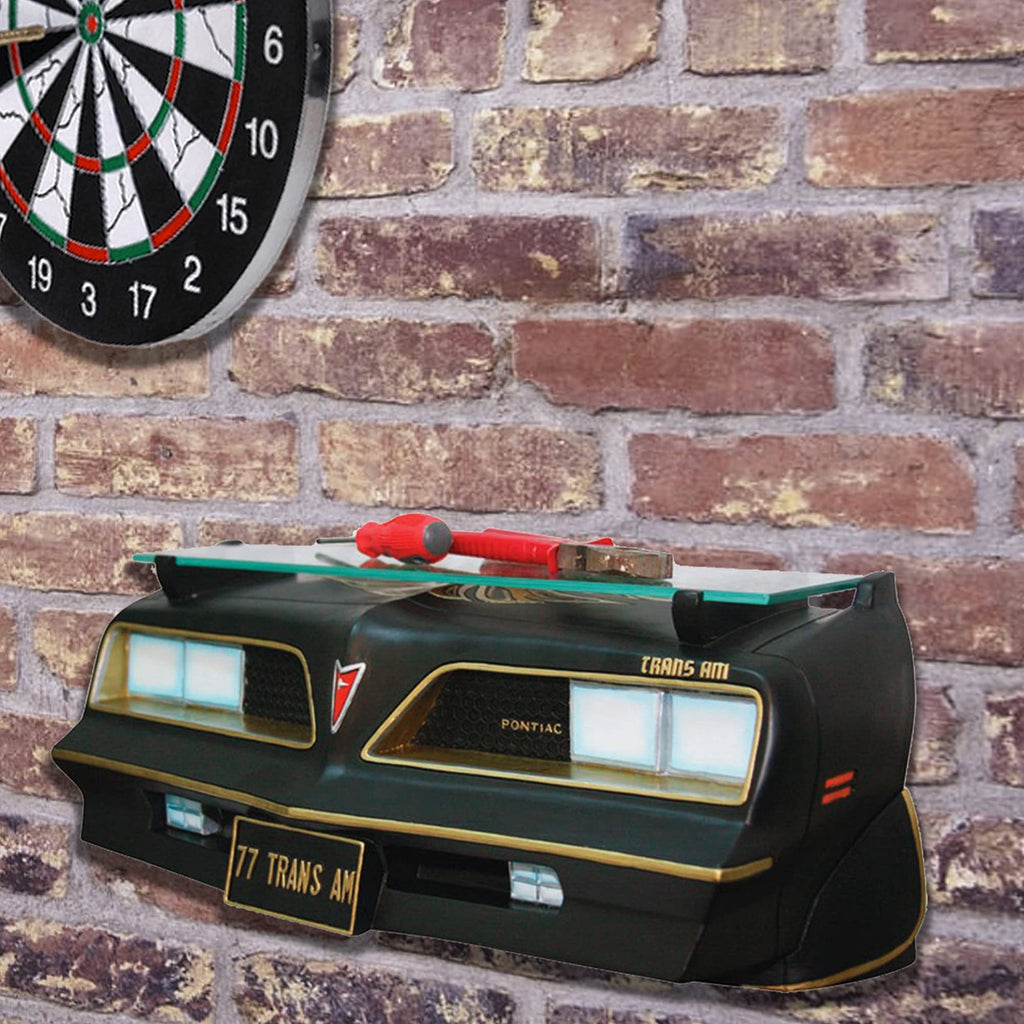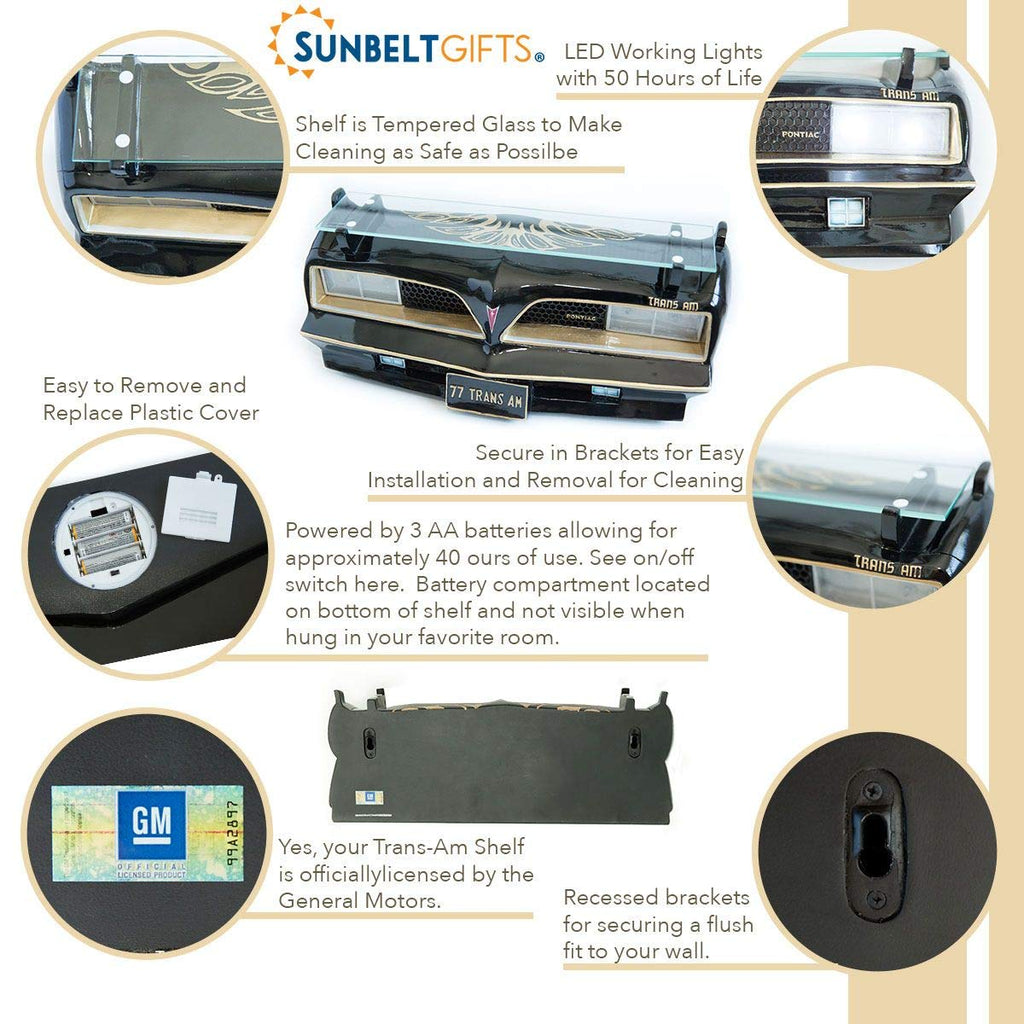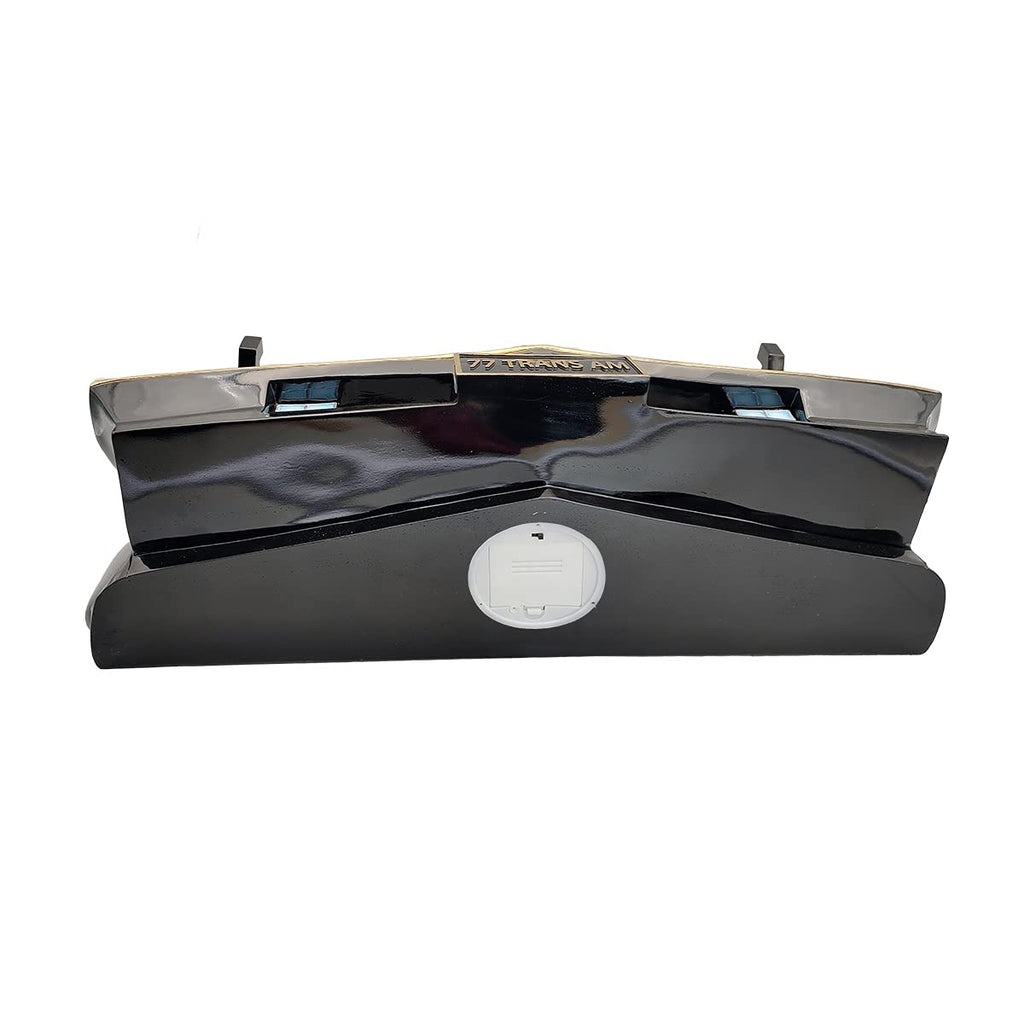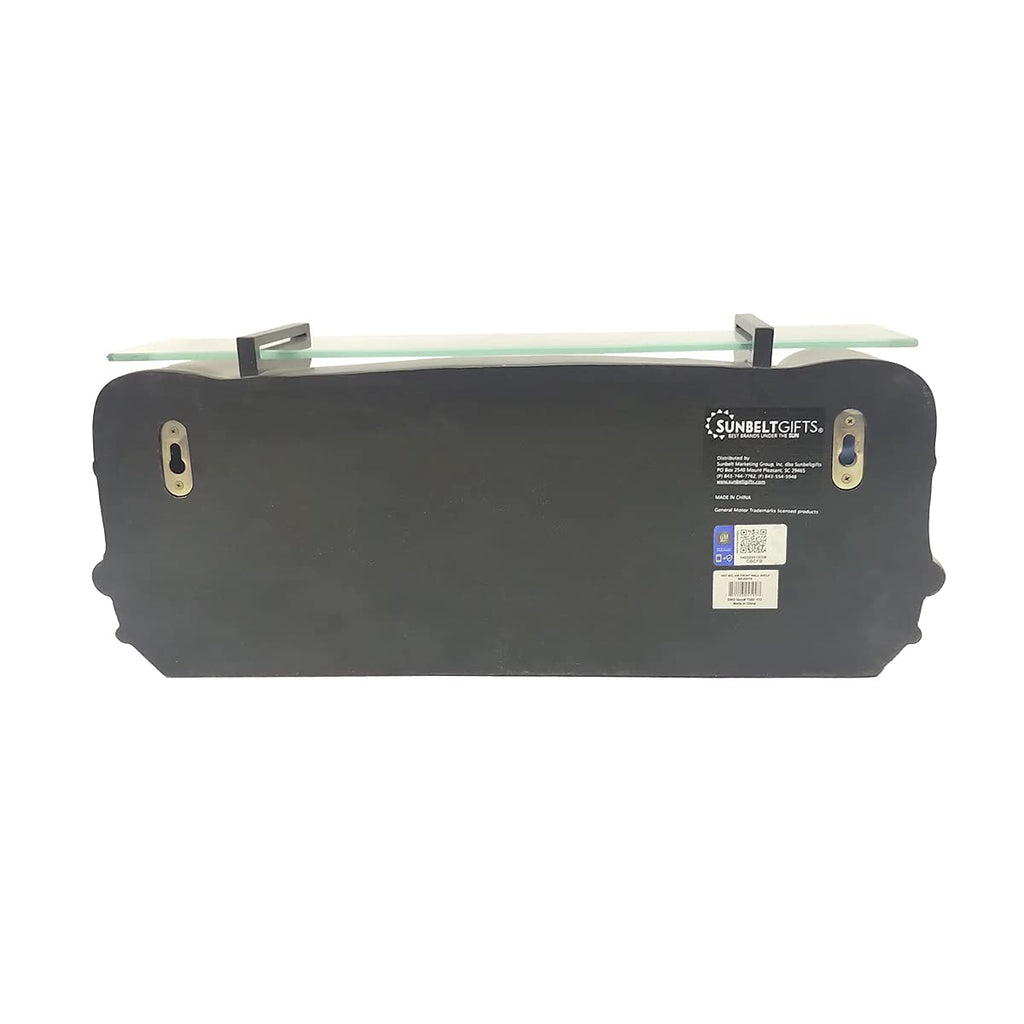 Sold Out

Zoom the image with the mouse
1977 SE Pontiac Trans Am Floating Wall Shelf, Black and Gold, Working LED Headlights ,Tempered Glass Shelf
Floating Shelf, Wall Décor, LED Lights, Battery Operated
7580-144
customers are viewing this product
1977 SE Pontiac Trans AM Floating wall shelf, with a tempered glass shelf for displaying unique treasures such as match cars, picture frames, cell phones, and personal accessories. This unique classic car floating shelf has a timeless quality and appeals to every generation.


Powered by three AA batteries with a tempered glass shelf. Measures 19.5 x 7.0 x 7.5
inches, weight 9 pounds. This shelf is perfect for the Man Cave, Garage, or children's  room. The shelf has mounting brackets on the back for easy installation. Battery        compartment and light switch are housed out of view on the bottom. (Batteries and  Hardware not included).


Materials: Poly-resin with tempered glass shelf and hand painted with special attention to detail and coated with 2 coats of protective gloss giving it a "new car" look.


Perfect for the classic car enthusiast and collector. Perfect for the mancave room,      garage workspace, office, and children's room. Perfect men's gifts for Christmas. Perfect gift for Son. Perfect for the classic car lover.


Officially licensed by General Motors Company.