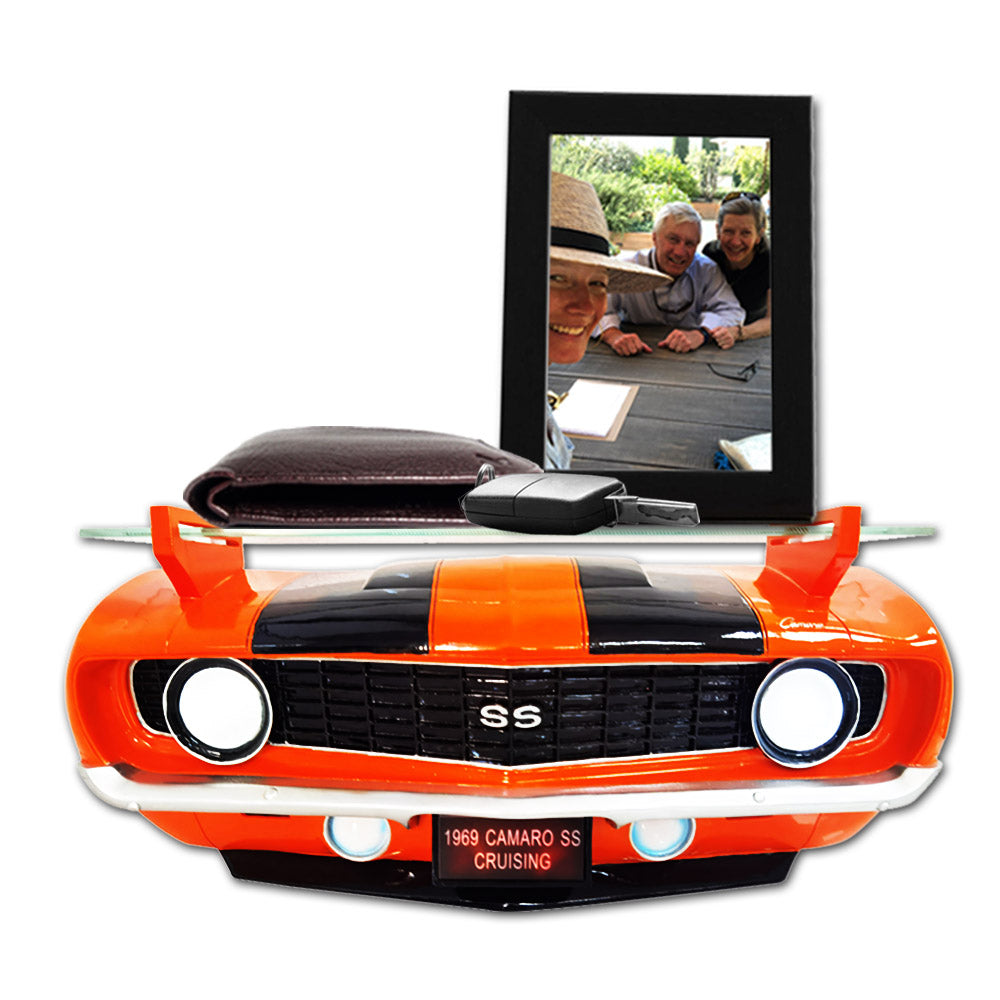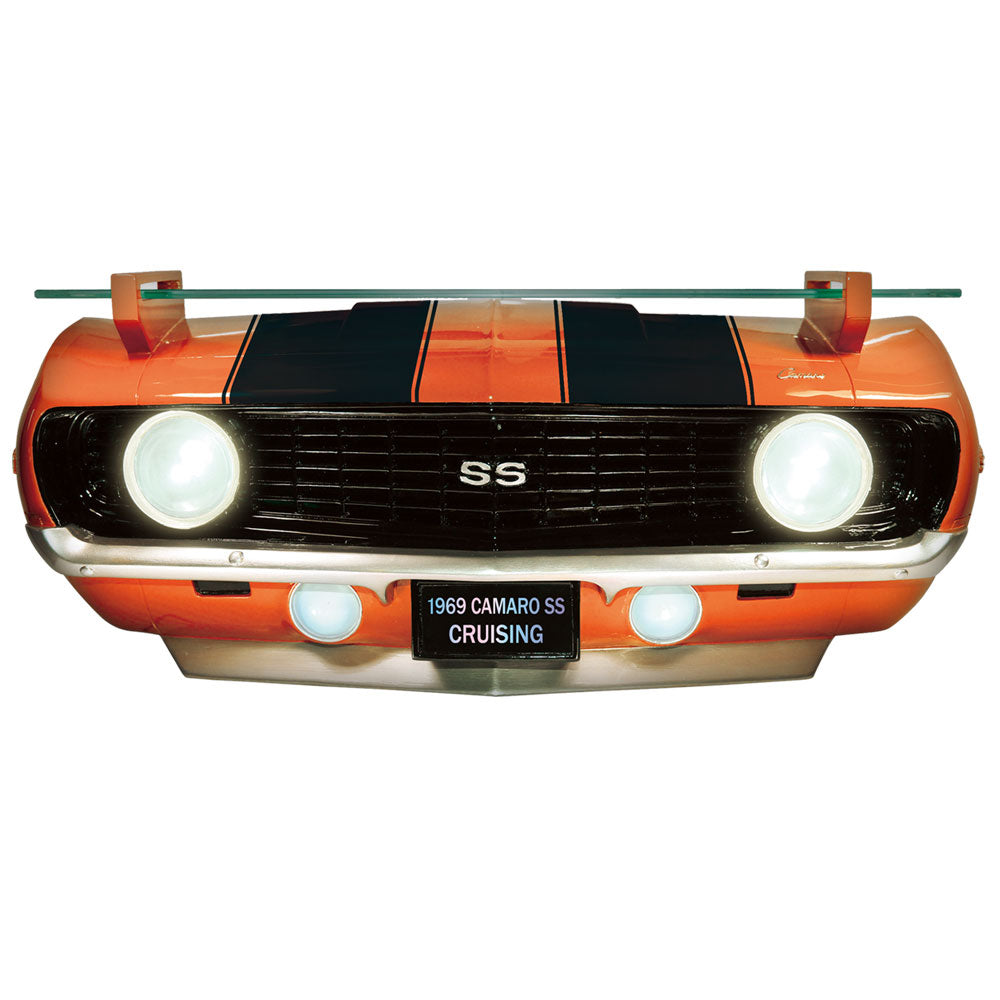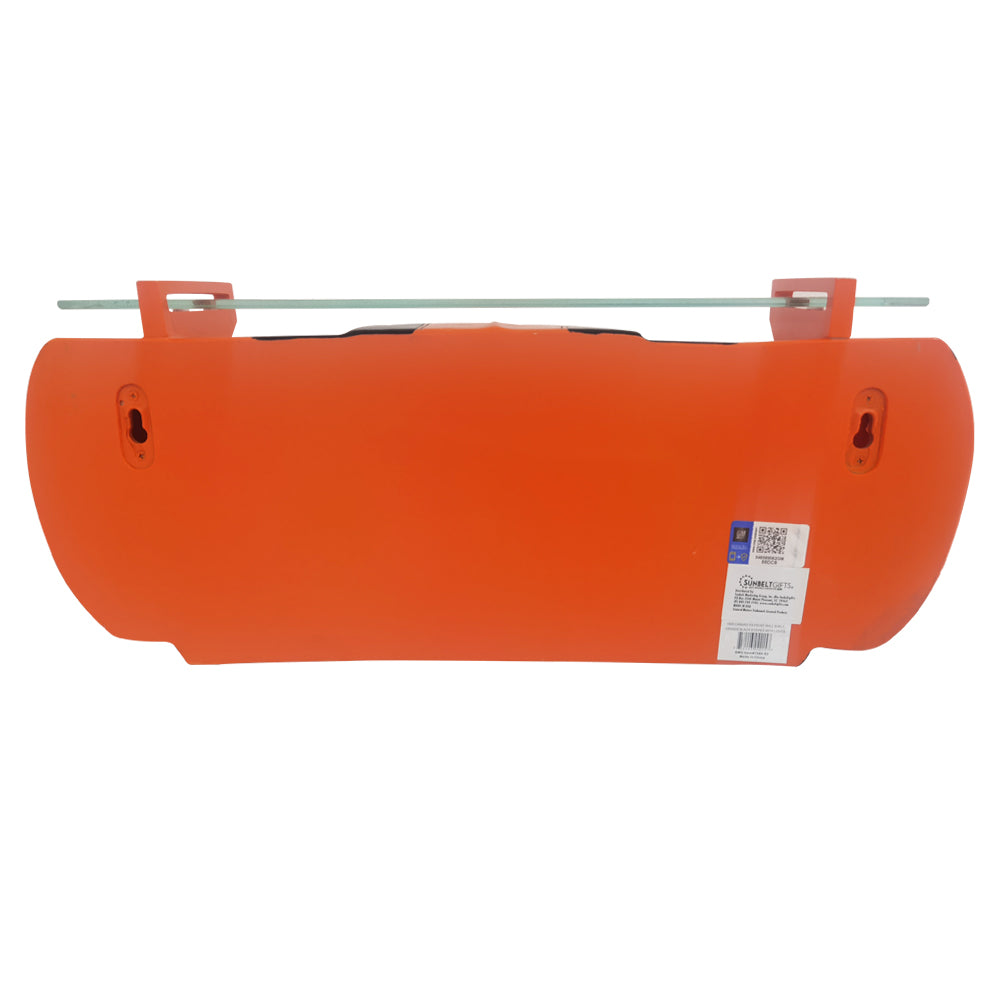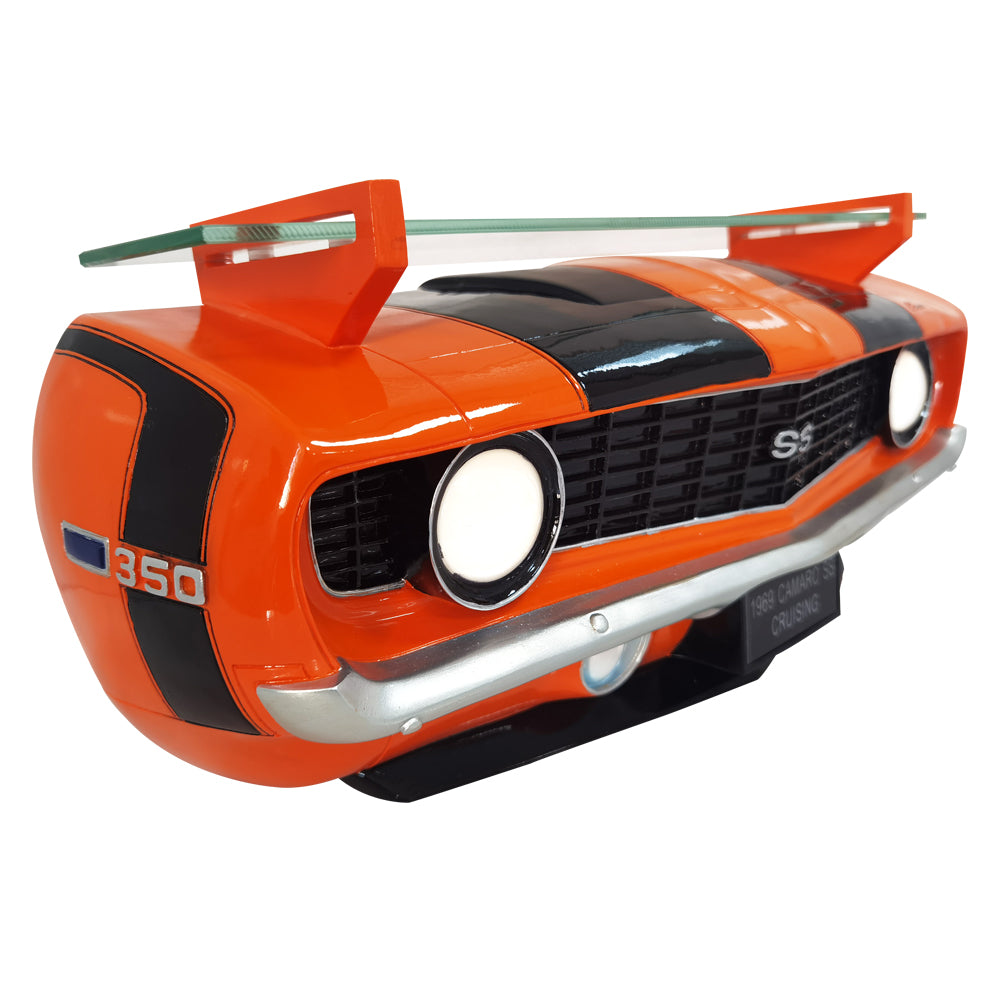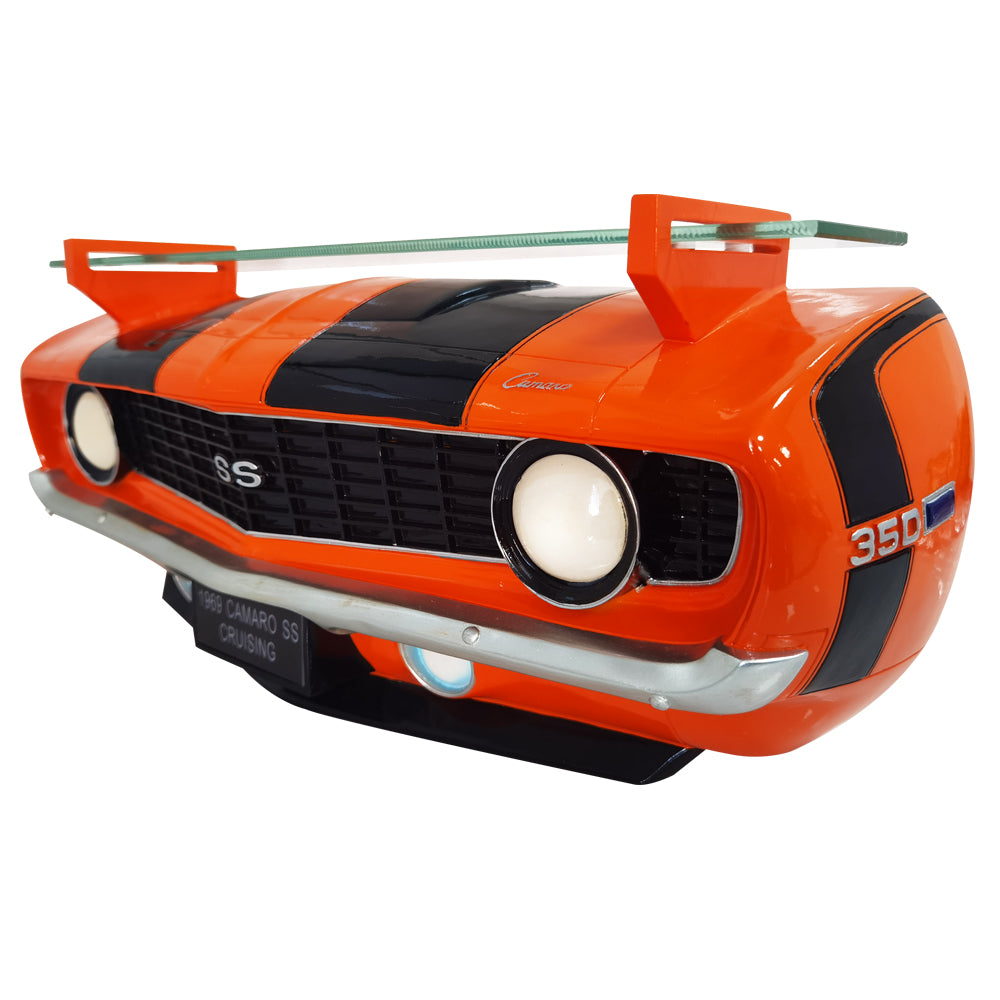 Zoom the image with the mouse
1969 Camaro SS Orange and Black Polyresin Front Wall Shelf with Battery Powered LED Headlights
Floating Shelf, Wall Décor, LED Lights, Battery Operated
7580-82
customers are viewing this product
 This 1969 GM Camaro SS 3D Floating wall shelf is a show stopper! Featuring working LED lights, powered by 3 AA batteries housed on the underside out of sight, but easy to change, and topped with a tempered glass shelf. Perfect for displaying a model car collection or any  small treasured items. Manufactured of Poly-resin and hand painted with unique attention to detail and finished with two coatings of protective gloss. The perfect gift for the car lover or just anyone who appreciates a unique and fun decorative item. When you see it, you will smile! Over the 1969 Camaro's extended production run from August 1968 through November 1969 (a union strike delayed the all-new 1970 models), 243,085 1969 Camaros rolled off the production lines from plants in Norwood, Ohio, and Van Nuys, California, a record that would stand until 1979
1969 GM Camaro SS Floating wall shelf, with a tempered glass shelf for displaying unique treasures

Measurements: 19L x 6W x 8H  inches, weight 7 pounds.

Installation: Equipped with 2 recessed brackets for easy installation. Hardware is not included.

Materials: Poly-resin with tempered glass shelf and hand painted with special attention to detail and coated with 2 coats of protective gloss giving it a "new car" look. 

Working Headlights powered by 3 AA batteries ( not included). Officially licensed by General Motors Company.